Guest Blog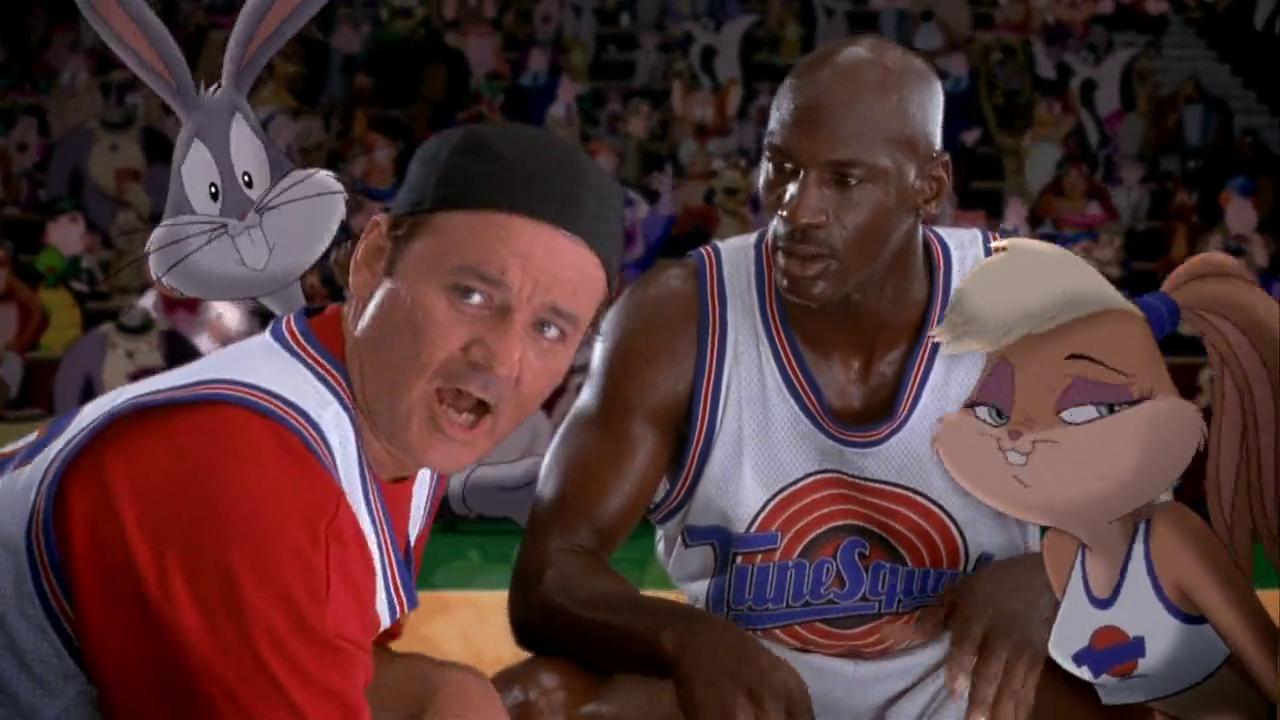 SPACE JAM
By Dave Kaplan
For notable socio-cultural events, 1996 was hardly lacking. A couple of Stanford bros created a search engine for the Web (it's now called Google); Fox News and MSNBC debuted; Madonna played Evita on Broadway; Prince Charles and Princess Diana divorced; Oprah introduced a book club; Tickle Me Elmo sold like crazy; the Spice Girls became girl power icons.
Also 25 years ago, Space Jam – not your normal Hollywood movie - struck pop culture gold. The ingenious teaming of a cartoon legend, Bugs Bunny, and basketball deity, Michael Jordan – His Hareness and His Airness – became more than a jubilant fusion of live-action and animation. It became a global blockbuster and beloved classic.
Click here to watch the Space Jam (1996) official trailer.
Released on Nov. 15, 1996, a year after Jordan returned to basketball after a brief attempt at baseball, the plot was, well, cartoonish. Michael and Bugs joined with the rest of the Looney Tunes to take on the villainous "Monstars" in a high-stakes hoops game. Now a quarter century since that climactic intergalactic contest comes the sequel starring LeBron James: "Space Jam: A New Legacy."
The reboot has some big Air Jordans to fill. The original Space Jam's juxtaposition of human and animated characters was the brainchild of legendary producer Ivan Reitman, and skillfully directed by Joe Pytka. The film rocked box offices worldwide and remains the highest-grossing basketball movie ($290 million in the U.S.) ever made. It stretched the unrivaled marketability of Jordan, the dominant star of the 1990s, spurring over $1 billion in sales of branded merch.
Space Jam is no doubt a cultural touchstone. And it has a unique connection to the St. Paul Saints, who will celebrate the film's 25th anniversary with an exhibit in the City of Baseball Museum and special promotion on July 16 when the Saints play the Columbus Clippers.
The 2021 Saints ball pig "Space Ham" (distant relative of Porky Pig?) will be there.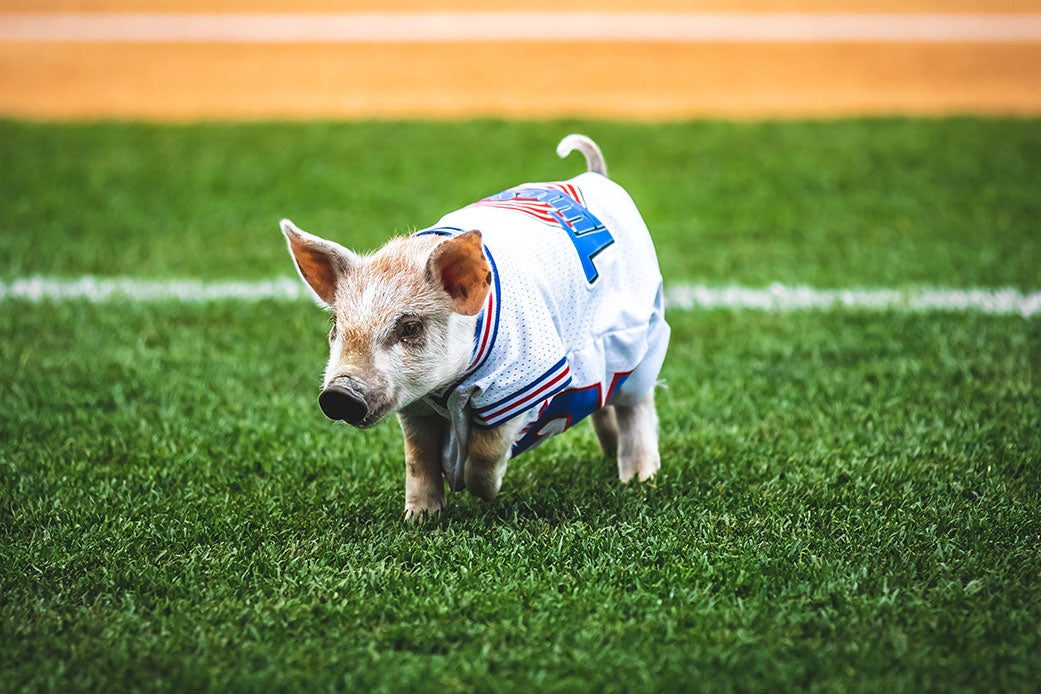 And featured in the exhibit are film-worn items of actor/comedian and Saints part-owner Bill Murray, who wore a Saints cap in his supporting role as a Tune Squad walk-on. (Murray's Air Jordan 2 sneakers and outfits are courtesy of Elliot Tebele).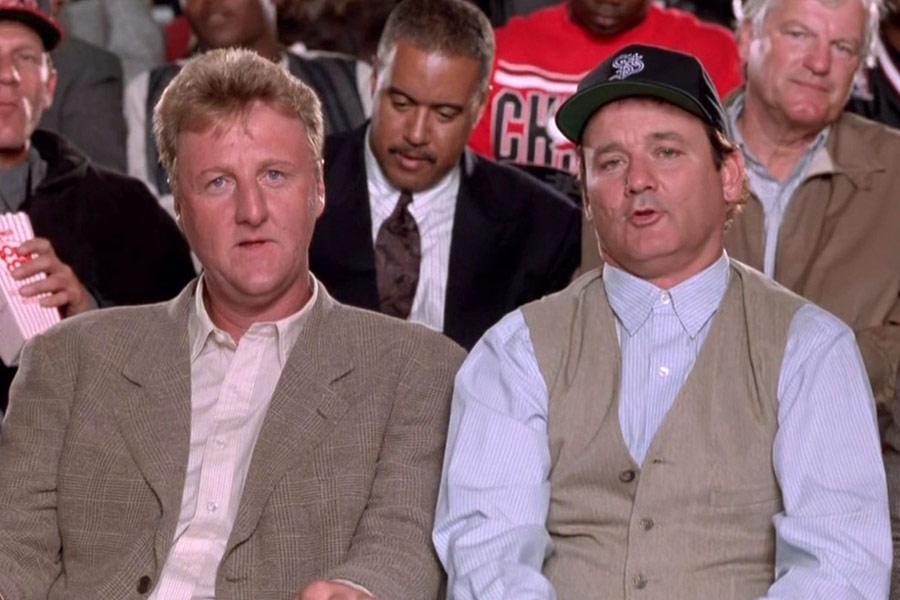 Space Jam was buoyed by NBA star cameos, including Charles Barkley, Larry Bird and Patrick Ewing. Wayne Knight, the neighbor Newman on "Seinfeld" – a mid-1990s cultural phenomenon - played Jordan's publicist in the film. And Jordan played himself, the greatest player of all time.
But Murray was Space Jam's secret weapon, the ultimate role player who assisted Jordan, his real-life golfing buddy, on and off screen. Similar to his famed improvisational ("It's a Cinderella story") scene in the 1980 classic Caddyshack, Murray wasn't originally scripted to appear in the critical basketball scene, where he gives orders to the Tune Squad.
Murray: OK, here's how I see it. Duck?
Daffy Duck: Yes.
Murray: You kick it in to the girl bunny. Down in the post. Then you dish it back out to the guy bunny.
Lola Bunny: Got it.
Murray: Swing it around to Mike, over here. You go to the hole and dominate!
Michael Jordan: Bill! We're on defense!
Murray: Whoa, ho ho! I don't play defense. OK, you're gonna have to listen to Mike on this guys, listen up.
Michael Jordan: OK, somebody steal the ball, give it to me, and I'll score before time runs out.
Murray: Don't lose that confidence, OK, paws and wings in here, all right!
By the time Space Jam hit theaters, the Saints were coming off a thrilling 1996 Northern League championship. Murray, along with Mike Veeck and Marv Goldklang, had founded the independent minor-league team four years earlier, instantly becoming the wacky rebels of baseball.
They were renowned for zany promotions and second chances. The '96 Saints played before packed crowds in Midway Stadium, where a tuxedo-clad, 350-pound pig named Tobias delivered baseballs to the home-plate ump. And they salvaged the career of troubled slugger Darryl Strawberry, among others. Out of baseball due to substance abuse, Strawberry regained his focus in St. Paul, hitting .435 and 18 homers in 28 games.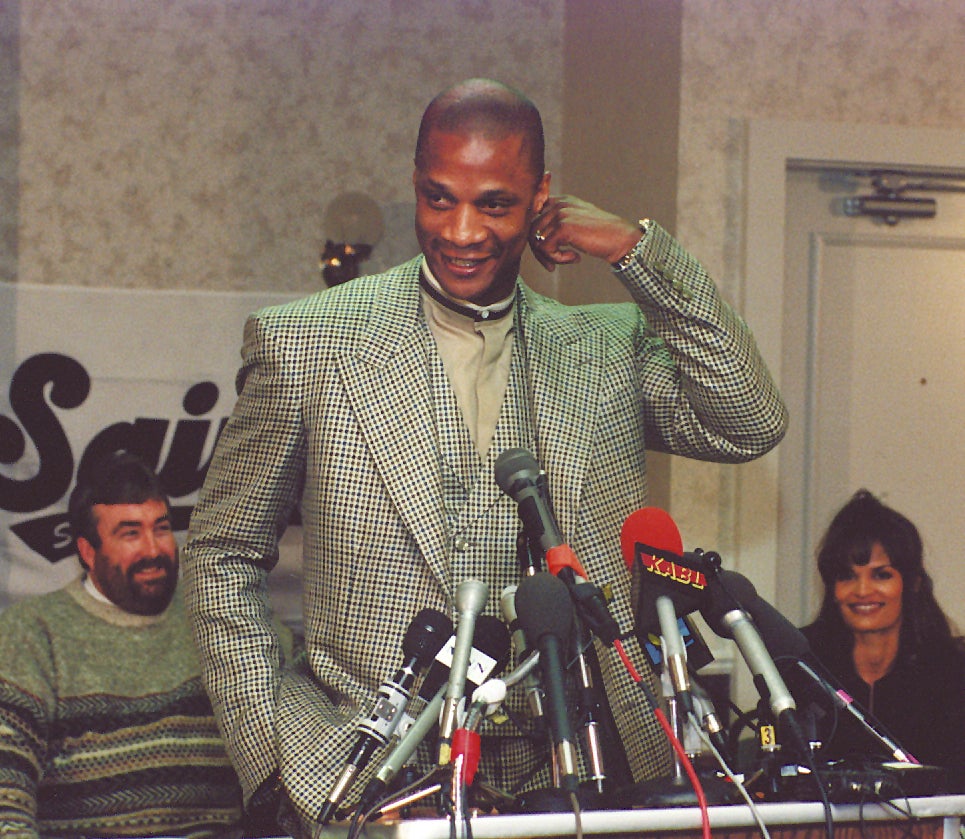 Goldklang convinced the still-wary Yankees that Strawberry could help them and he did. He helped the Yankees capture their first world championship in 18 years, resulting in a ticker-tape parade down the "Canyon of Heroes."
Shortly afterward, other heroes - the animated and live-action ones of Space Jam - arrived in theaters. Now 25 years later, their whimsical high-flying, high-tech adventure continues.