Parking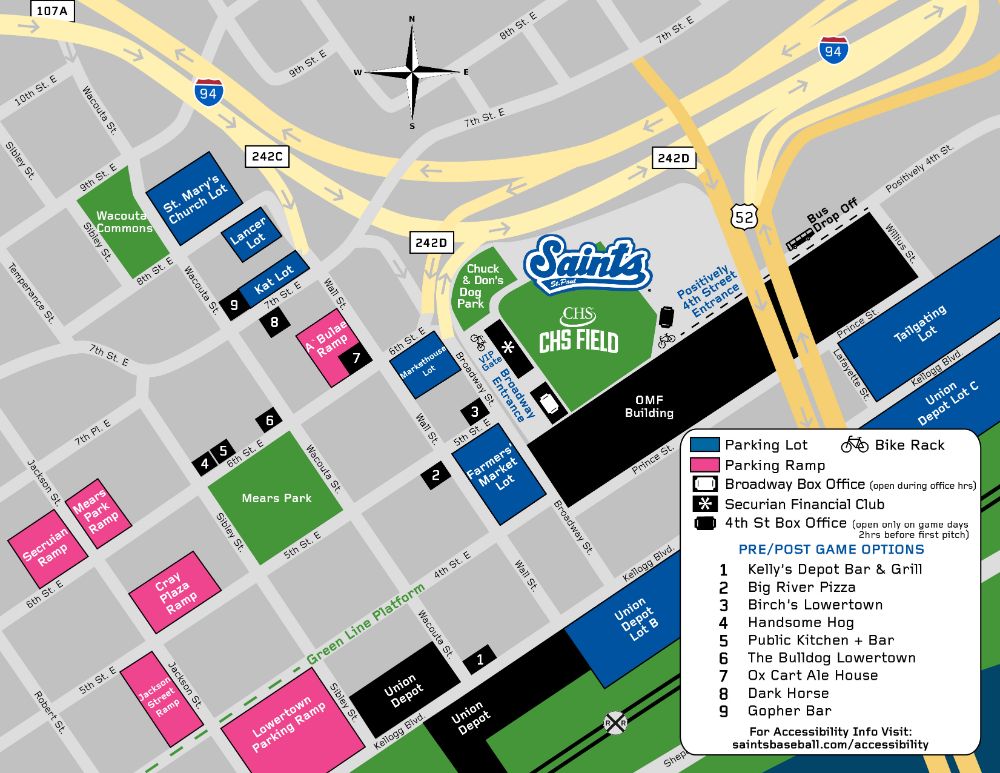 LOTS AND RAMPS
There are many lots and ramps in the Lowertown area to choose from! Visit saintpaulparking.com for more parking options in the area.
Saints fans, please be advised that several surface parking lots and parking ramps in Lowertown are cash only and fans wishing to park in a lot or ramp may want to have cash also available for parking.
We recommend booking convenient and affordable parking in advance through SpotHero, the nation's leading parking reservation app.
SPOT HERO
To reserve your parking spot, visit the St. Paul Saints Tailgating Lot.
Links